Phi Delta Theta Indiana-Mu
"Phi Delta Theta was built on three pillars that haven't budged an inch since the Fraternity was founded by "The Immortal Six" way back in 1848 at Miami University. The pillars are: The cultivation of friendship among its members, the acquirement individually of a high degree of mental culture, and the attainment personally of a high standard of morality. Shortened, we refer to the principles of friendship, sound learning, and moral rectitude.
Helping every individual to meet his true potential is the bedrock of the Phi Delta Theta Fraternity. By celebrating each person's true self, and by learning from each other's strengths while helping to improve each other's weaknesses, every member of Phi Delta Theta develops into a greater version of himself than he could ever on his own. Rather than try to find young men to "mold" into some ideal, we celebrate the uniqueness of each individual and, through encouragement, values, example, and brotherhood, empower every brother to exceed his personal expectations."
https://www.phideltatheta.org/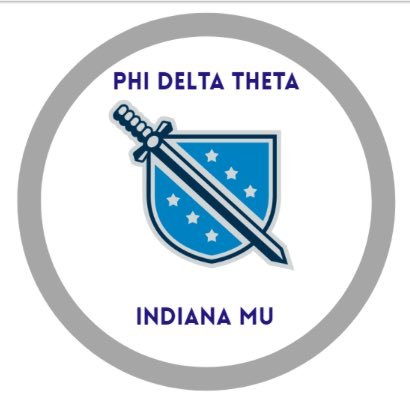 The Indiana Mu chapter of Phi Delta Theta was chartered as one of the IUPUI fraternities in 2015. We are one of 6 fraternities on the IUPUI campus. IUPUI has a very unique Greek culture very much unlike your stereotypical Greek culture. All IUPUI fraternities place a large focus on philanthropy and building a bigger community on campus. Being a part of something such as fraternity and sorority life at IUPUI is key to maximizing your experience here. Greek life gives you a base to grow from when you go to a commuter school.
The brothers of Phi Delta Theta Indiana-Mu focus strongly on philanthropy. We focus on raising money to support the LiveLikeLou Foundation. This foundation raises money to fight ALS. ALS is an awful disease that is 100% fatal. There is no cure!
We host an annual 5K in Indianapolis along the Indianapolis Canal as our biggest event each year. You don't need to follow a couch to 5k program to participate in this Indy 5k. Just show out and have a good time with the rest of us as we celebrate the money we raised to help fight such a terrible disease. If you want to learn more about the LiveLikeLou Foundation, ALS or our Indy 5K, please check out this page here.
If you are interested in becoming a greater version of yourself, then please fill out this form and we'll get in touch!
Request Volunteers for your Event